Video Door
Phone
---
SS Electronics and Systems is recognized amongst the prominent traders and suppliers of a comprehensive range of quality assured Video Door Phone. We have hired a panel of expert professionals, who are well versed in the respective domain. Our entire product range is in compliance with international standards of quality. These Video Door Phone maintain a clear communication bridge and gives clear view of the visitors. These video door phones also have clear voice clarity and high resolution power.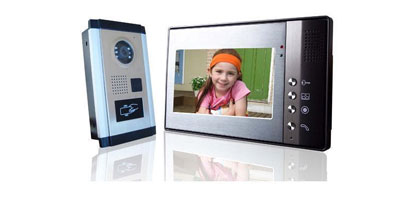 Specifications:
Intercom function among monitors
7 inches color TFT
I.R L.E.D for night functions
Hands free
Multi melodies
Features:
High quality sound
Durable
Easy to install.